Committed to promoting fitness in our community though social, training, learning, and racing opportunities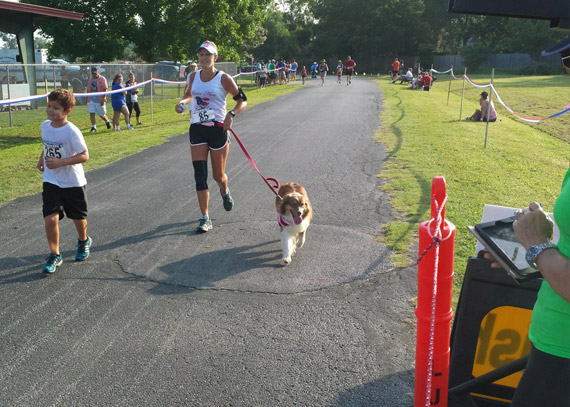 Are you interested in being part of a nurturing fitness community? The mission of the Lake Jackson-Freeport Area Triathletes is to provide fitness and multisport opportunities for community members in a fun and positive environment.
LJFAT welcomes athletes of all disciplines, levels, and ages – runners, cyclists, swimmers, and walkers are members of our club. We offer group workouts, as well as social and informational meetings. Our meetings focus on providing hands-on learning opportunities presented by members of our club and community. Recent examples include a yoga class, a tire changing clinic for cyclists, and a clinic on the use of foam rollers to prevent and heal injury. Our meetings also include a time for fun, food, and friendship.
We also sponsor and direct the oldest race in Lake Jackson: the Firecracker Four 4-Miler sponsored by Dow Chemical. This event offers volunteer and racing opportunities. Volunteering is a great way to get involved in the fitness community. Additionally, our members volunteer for other community races throughout the year.
Please consider becoming part of the LJFAT community, and join athletes of all levels as we work together to meet personal goals and help our athletic community.